WHAT ARE THE REQUIREMENTS FOR THE RAPID ROLL-OUT OF 5G?
Rolling out 5G technology is a key enabler for both mobile broadband developments and new use cases in mobile networks. Furthermore, cloud-based cores will power 5G networks and allow physical functions to be virtualised and moved around the network. Software upgrades will simplify rolling out new features, while edge computing will facilitate ultra-low latency. However, to deliver this, new technology must be installed on 5G towers. Here are some non-negotiable aspects that network providers and radiofrequency (RF) workers will have to consider in light of the rapid roll-out of 5G and to ensure smooth 5G deployments: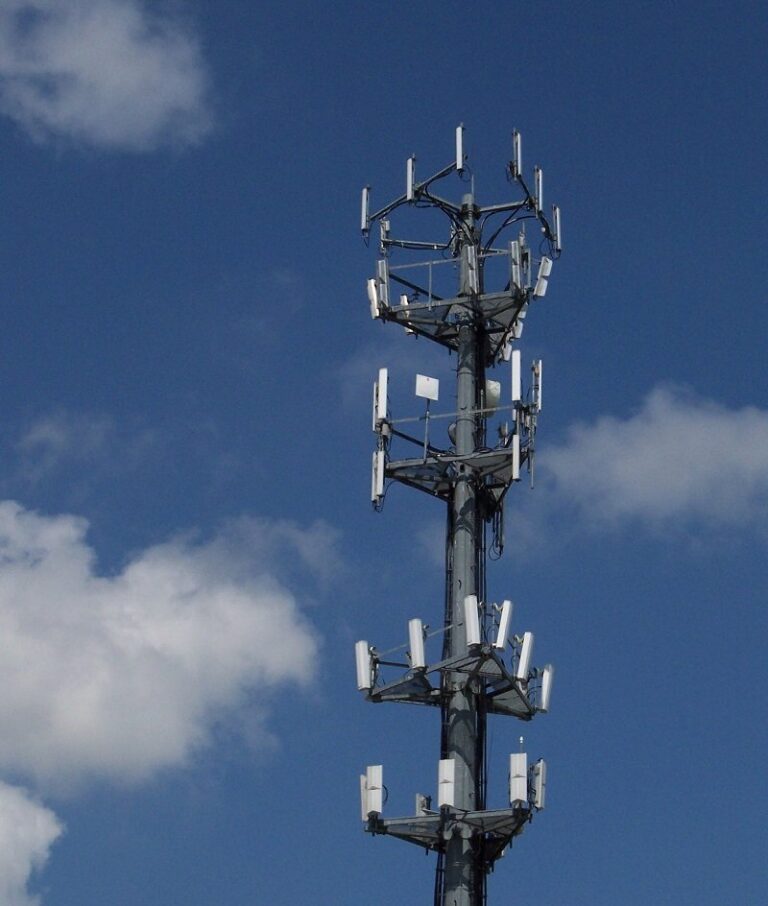 5G deployments go further than just adding another radio layer. Although in its commercial infancy, 5G technology is ready and the markets will feel its presence from this year on. However, the rapid deployment of 5G will require an in-depth understanding of technological, security, labour, and regulatory considerations, topics we touch on briefly below.
1. Infrastructure
The primary hardware components of 5G technology infrastructure are 5G small cell infrastructure and radio access network (RAN) towers. The latter is essential for the radio layer of a 5G network. Research and Markets predicts that the global 5G infrastructure market will grow with a compound annual growth rate of 64.1% by 2025. However, there are some challenges inherent to 5G infrastructure development namely acquiring commercial licenses to operate within specific frequency bands as wireless carriers bid for higher spectrum bands, deployment of more antennas and base stations to ensure sufficient coverage, costly upgrades, and RF safety compliance.
2. RF training for the entire workforce
RF training for the entire workforce that work in or around radiating antennas is imperative, especially as mmWave panels need to output lots more power to give the desired performance and coverage. Proper training should include educating your workforce on the health risks of RF radiation, how to identify RF zones, understand onsite RF procedures, and understand exclusion zones and RF signage to name but a few. From a health perspective, training should also make workers aware of the risks of, for example, wearing a pacemaker or other medical implants around radiation-generating devices.
3. Personal protective equipment including personal RF monitors
Installing and maintaining this new technology on existing infrastructure such as lamp poles, building and dedicated telecommunications towers have tower climbers in the vicinity of transmitting antennas anywhere from just a couple feet off the ground right over 1000ft.. Employers must create a safe working environment for their tower workers by providing all required personal protective equipment (PPE) such as protective clothing and personal RF monitors to protect workers against RF overexposure.
4. RF exposure modelling
Ensuring the rapid deployment of 5G infrastructure, especially mmWave technologies, relies on fast and accurate RF exposure modelling that can accelerate the site acquisition process. IXUS, a cloud-based, user-friendly software suite allows network operators and planners to model and simulate a realistic RF environment and generate reports on the environmental impact of EMF radiation. You can also use IXUS to integrate your 5G technology seamlessly into the current 4G simulation environment. All this ensures your sites are EMF compliant.
5. Signage
RF workers (such as tower climbers and bucket workers) should always be conscious of the hazards of their employment and abide by instructions on signs and barriers when working in the area. Signage should convey instructions such as keeping away from antennas, staying at least 6 feet away from an antenna in general and staying at least 10 feet away from a cluster of antennas if no sign or barrier is present. They must also provide contact details for the network operations centre whether for scheduled work and power-down or in emergency situations where transmitters need to be switched off.
If you found this article informative, please join our mailing list and receive the latest RF related industry news by signing up for our free newsletter below.